While some residents welcome the families to Kensington Row others are less positive with concerns over future property prices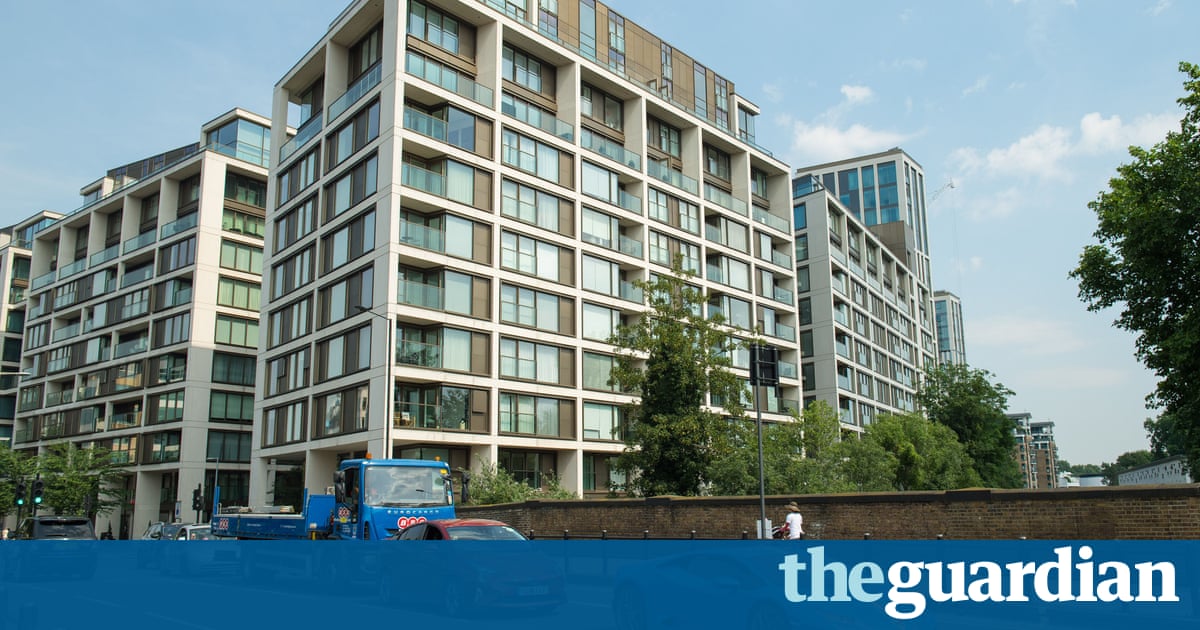 Two miles south of the charred skeleton of Grenfell Tower is a large complex of sleek new apartments that some of those displaced by last weeks inferno will soon be able to call home.
Kensington Rows manicured lawns, clipped trees and burbling fountains are a haven from the rumbling traffic of two busy London thoroughfares, and its spacious, air-conditioned foyers a relief from Junes oppressive heatwave.
Four unfinished blocks house the 68 flats purchased by the Corporation of London for families who lost their homes in Grenfell Tower. Workmen had been instructed not to talk to the media, but one said there was now a rush to complete the building work. Its a brilliant idea, he said of the resettlement plan.
Among those exercising dogs and small children, the views were more mixed. Its so unfair, said Maria, who was reading the news in the Evening Standard with two neighbours.
She bought her flat two years ago for a sum she was unwilling to disclose. We paid a lot of money to live here, and we worked hard for it. Now these people are going to come along, and they wont even be paying the service charge.
Nick, who pays 2,500 a month rent for a one-bedroom flat in the complex, also expressed doubts about the plan. Who are the real tenants of Grenfell Tower? he asked. It seems as though a lot of flats there were sublet. Now the people whose names are on the tenancies will get rehoused here, and then theyll rent the flats out on the private market. And the people who were actually living unofficially in the tower at the time of the fire wont get rehoused.
Im very sad that people have lost their homes, but there are a lot of people here who have bought flats and will now see the values drop. It will degrade things. And it opens up a can of worms in the housing market.
Read more: https://www.theguardian.com/uk-news/2017/jun/21/rehousing-of-grenfell-tower-families-in-luxury-block-meets-mixed-response